Bridging Credit Union Gaps Worldwide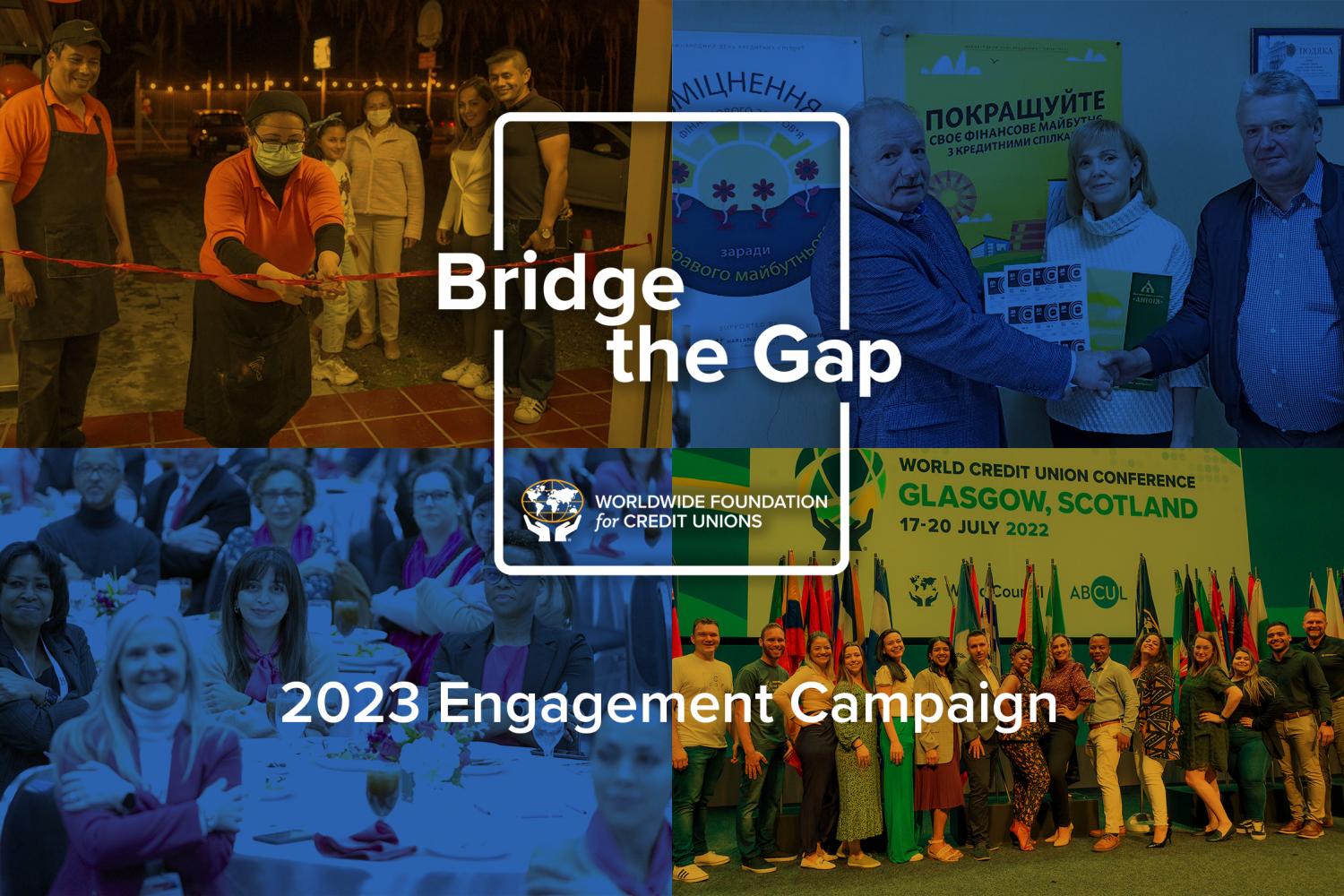 Four gaps divide credit unions and their members from prosperity and growth.
Each of our four initiatives that seeks to eliminate gaps around
financial inclusion, safety, gender inequality, and leadership relevance.

Engage in our 2023 Bridge the Gap Campaign Today!


Global Engagement

Distinct and unique opportunities await for you or your institution to engage with the global credit union movement.
Start your journey to obtain your International Credit Union Development Educator (ICUDE) designation via engagement with the Global DE community.

Global DE is comprised of seven (7) CUDE programs located worldwide, each with its unique approach in offering the CUDE program designation.

Annually, the ICUDE application portal opens in at the start of the year, closes in April and the annual ICUDE class is recognized at the World Credit Union Conference in July.

Looking for new ways to retain, recruit and engage talent?
Global Bridges is an all-in-one resource, giving you unique international credit union experiences to offer your team members as learning, networking and development opportunities.
The WYCUP Affiliates Network represents a new framework for connecting with your peers around the world. Together we're building a global community of young professionals. Connecting is the first step on our journey together!

Join the WYCUP Affiliates Network today and connect your career to the world!
Attract and reach new members while doing Global Good that grows and sustains credit unions worldwide!
Learn more about this affinity credit card product in how it can help your credit union.
Share your credit union story with the international credit union community!

A collaborative venture between Worldwide Foundation for Credit Unions and Ms. Martha Rozen, a OneAZ Credit Union board member seeking to illustrate how credit unions have transformed lives worldwide.
What are the obstacles holding women back in advancing to leadership roles in credit unions? What are our members saying? What are industry leaders saying?
All of this and so much more in the GWLN Pink Paper WE for SHE.