Project Storm Break
---
Natural Disaster's Worst Enemy!

Help WOCCU Break the Storm Before It Strikes.


Donate Today!
What is Project Storm Break?
Earthquakes. Hurricanes. Wildfires. Tsunamis.


All resulting in loss of life.


In our world today, natural disasters ravage the communities we serve and the members who live in them, seemingly on a daily basis.


Enter Project Storm Break.


Project Storm Break is the international credit union and cooperative movement's response to getting ahead of the storm, so to speak in providing relief, volunteerism and technical expertise to get credit union systems and their members, back on their feet, living their daily lives as quickly and seamlessly as possible.

Born out of a CUDE project, from Andrew Davey, Operations Manager at The Co-op Credit Union in the UK, Project Storm Break seeks to be a lasting resource for rebuilding member's lives and training cooperative staff on the right approach to have empathy and provide hope to those in the most need.

The World Council of Credit Unions and The Co-op Credit Union are partnering to convey the vital importance of planning ahead and responding to international disaster relief before it strikes...no matter where it is.

Will you help us with this goal?

Our goal is to raise an annual, ongoing campaign to retain $100,000 USD in our General Disaster Relief Fund to immediately respond to any disaster that strikes in the international credit union movement.
How to Help?
Donations in Lieu of Holiday Cards
In three easy steps, provide holiday cheer to your friends and family, while providing security to the global cooperative movement before a disaster strikes.

How to participate in Project Storm Break:

1. Make an online contribution at www.woccu.org/give and designate your gift to the "Project Storm Break" fund.

2. Select and download to your PC, one or several e-holiday cards.

3. Cut and paste our template holiday message to make your message extra special.

4. Share your Global Good work with the industry via social media by using #ProjectStormBreak and tagging its key partners, @WOCCU & @CoopCreditUnion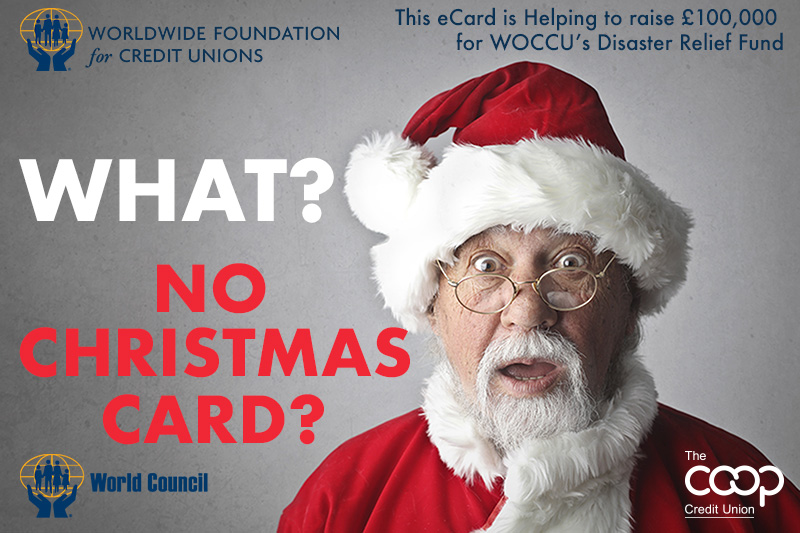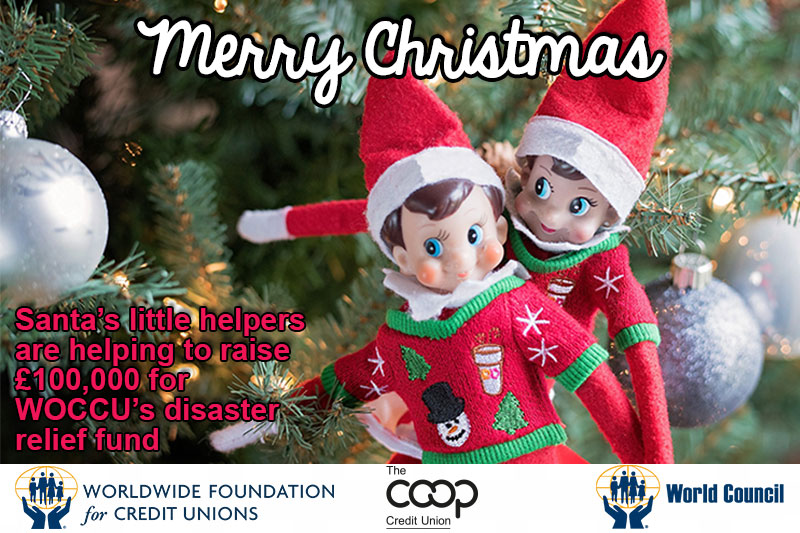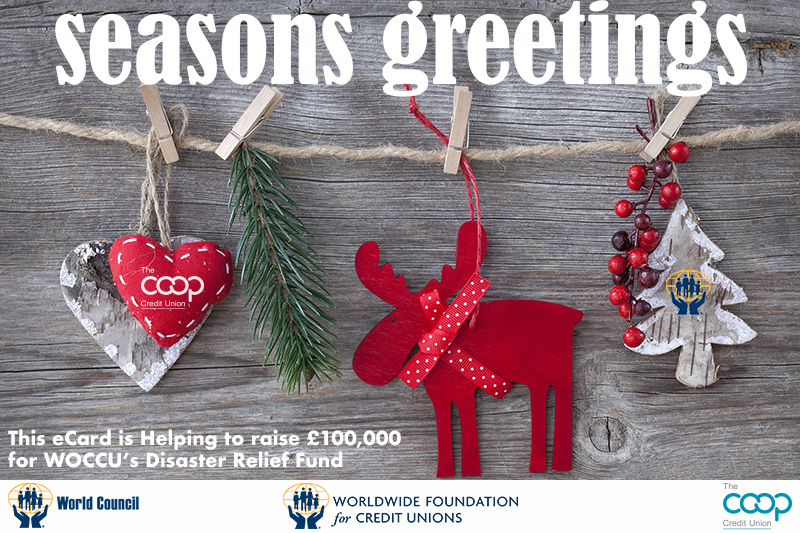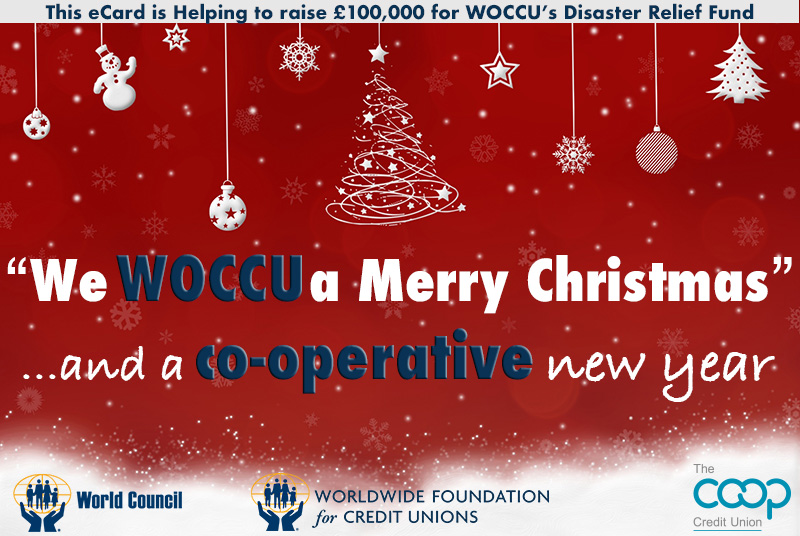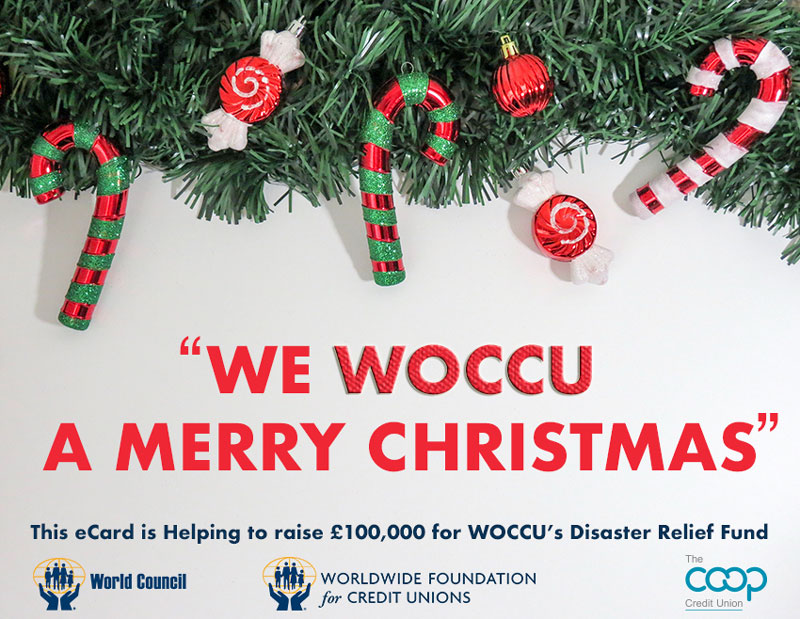 Copy Our Holiday Cheer Message!
Dear [Insert Name]:

This season in lieu of traditional holiday/Christmas cards and gifts, we are making a donation in your honor to Project Storm Break, an ongoing, global effort to get ahead of the storm and immediately respond to destruction and disruption of the international cooperative movement caused by natural disasters.

Born from a CUDE project, created by Andrew Davey and co-founded by The CO-OP Credit Union and the Worldwide Foundation for Credit Unions, Project Storm Break, is a proactive approach to help rebuild, train, and respond to reconstruction of member's lives in the wake of natural disaster.

Updates from cooperative systems hard hit by disasters will be ongoing through the Foundation's blog, "Why We Care".

Season's Greetings & Merry Christmas in the spirit of doing Global Good through cooperatives!

Consider a generous contribution today to Project Storm Break at: www.woccu.org/give

Cheers!

{Insert Your Name]


A Special Thank You to Our Partner: