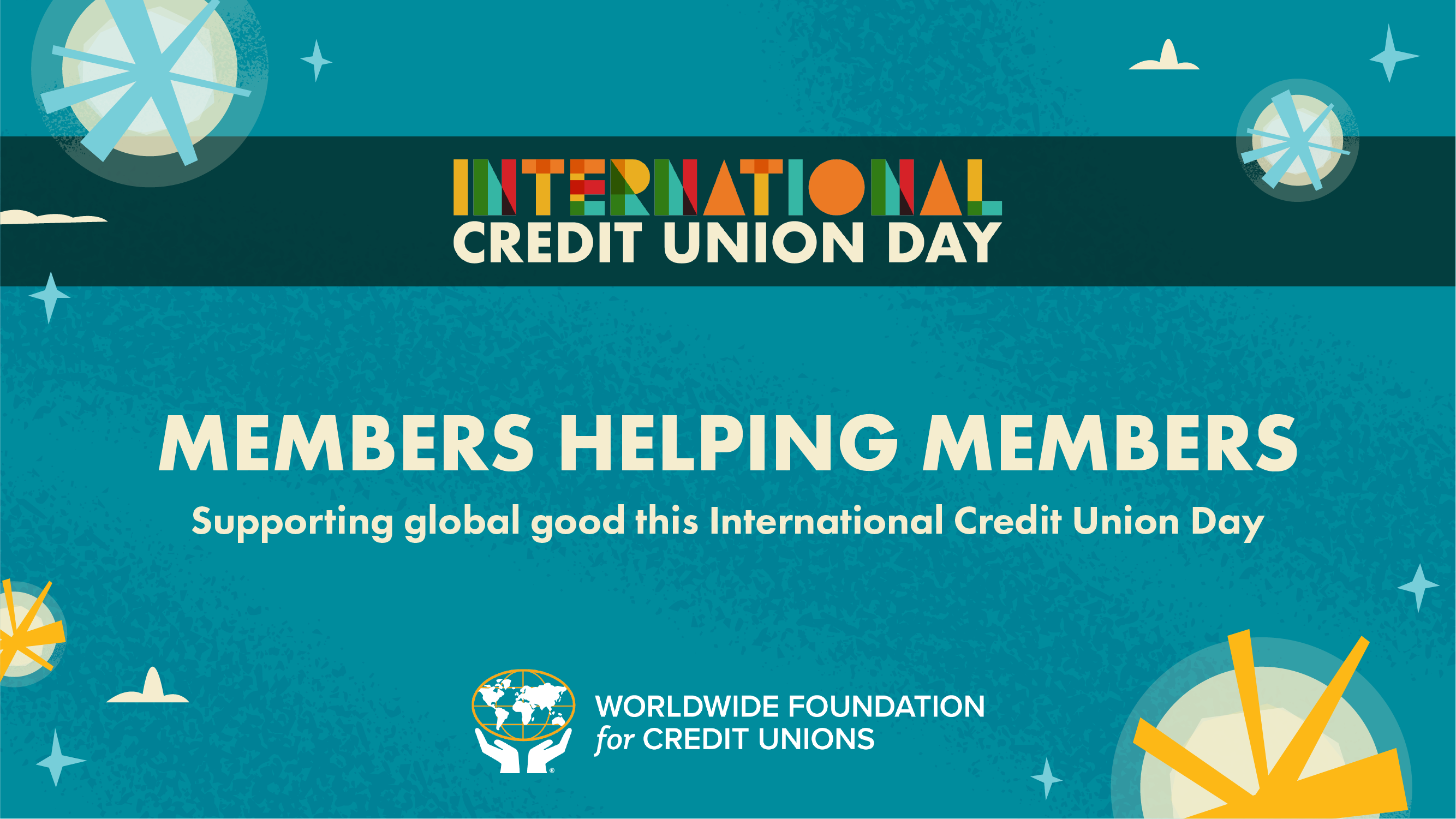 In celebration of the 75th annual ICU Day on October 19th, 2023, we're raising $750,000 to provide a financial lifeline to those in need.
Join the Members Helping Members campaign this ICU Day and give the gift of financial inclusion to millions of people worldwide.
What is the Members Helping Members Campaign?

For generations, International Credit Union Day has been a day of celebration and advocacy for the credit union movement. This year, in recognition of such a milestone anniversary, the Worldwide Foundation for Credit Unions is calling on system employees, advocates and champions to help us fundraise, and Do Global Good through our Members Helping Members campaign on ICU Day. Join us and our partner Elan Credit Card in celebrating 75 years of ICU Day!
Participate in the Members Helping Members Campaign in three easy steps:
SUPPORT, FUNDRAISE & SHARE
Why do you give?

Our Board of Directors explain why donations are so vital to improving a million lives around that world through the global credit union movement.